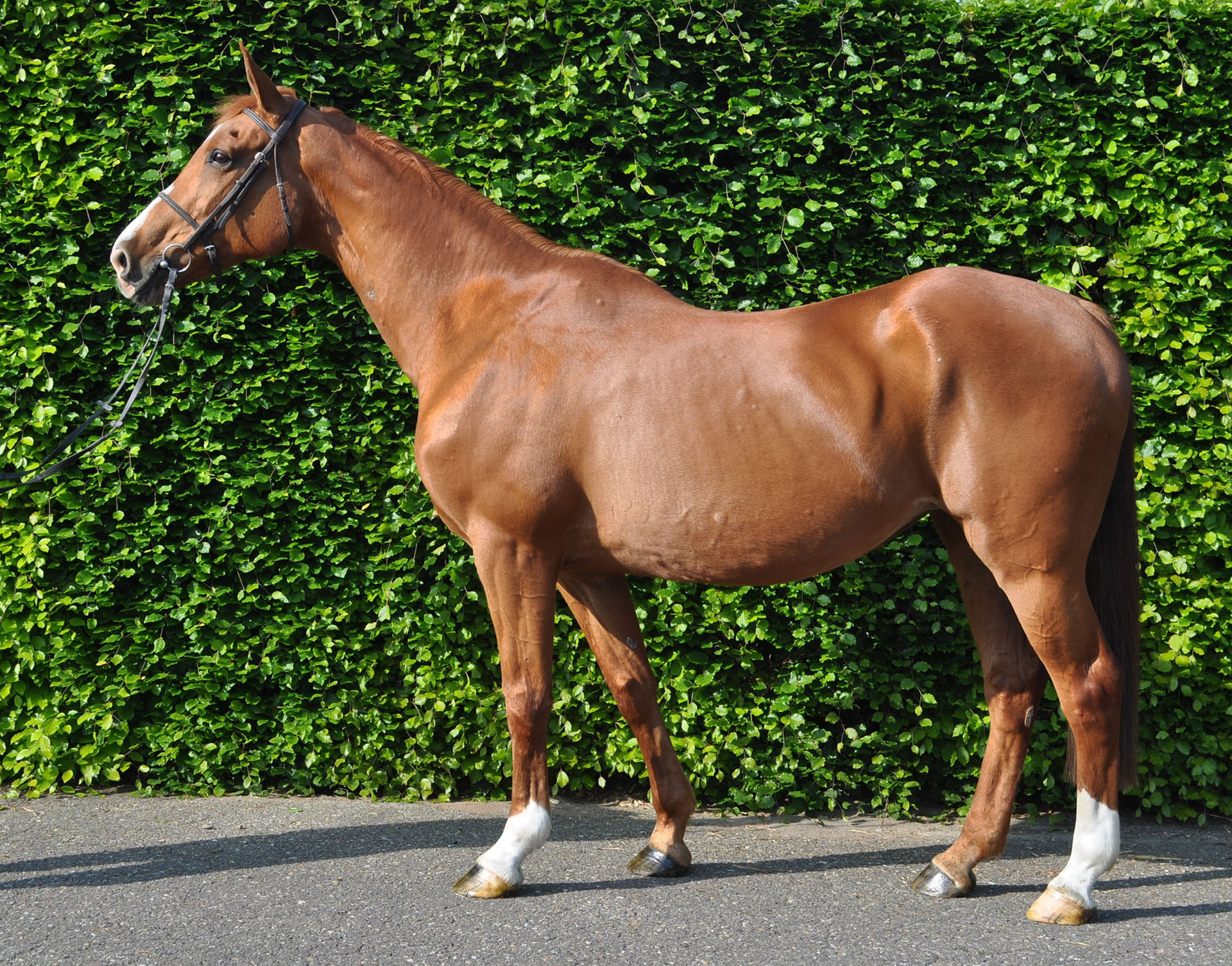 (Querlybet Hero x Fragance du Chalus)
Querlybet Hero, who jumped at the highest level himself, carries the genes of Baloubet du Rouet in combination with Narcotique de Muze II and then directly Querly Chin.
On mother's side we have Fragance du Chalus, one of the best ancestors in the world and here directly the mother of Gagnante de Muze. Some of Gagnante de Muze's notable siblings are:
Mylord Carthago 1m60, Arc en Ciel 1m60, Vodka Orange 1m60, Bamako de Muze 1m60, Norton d'Eole 1m60, ….
Pedigree:
Hippomundo
Horsetelex
Horse information